Featured Project
Essex Med Spa
Web Design, Managed Web Hosting, Digital Marketing, Search Engine Optimization.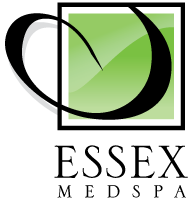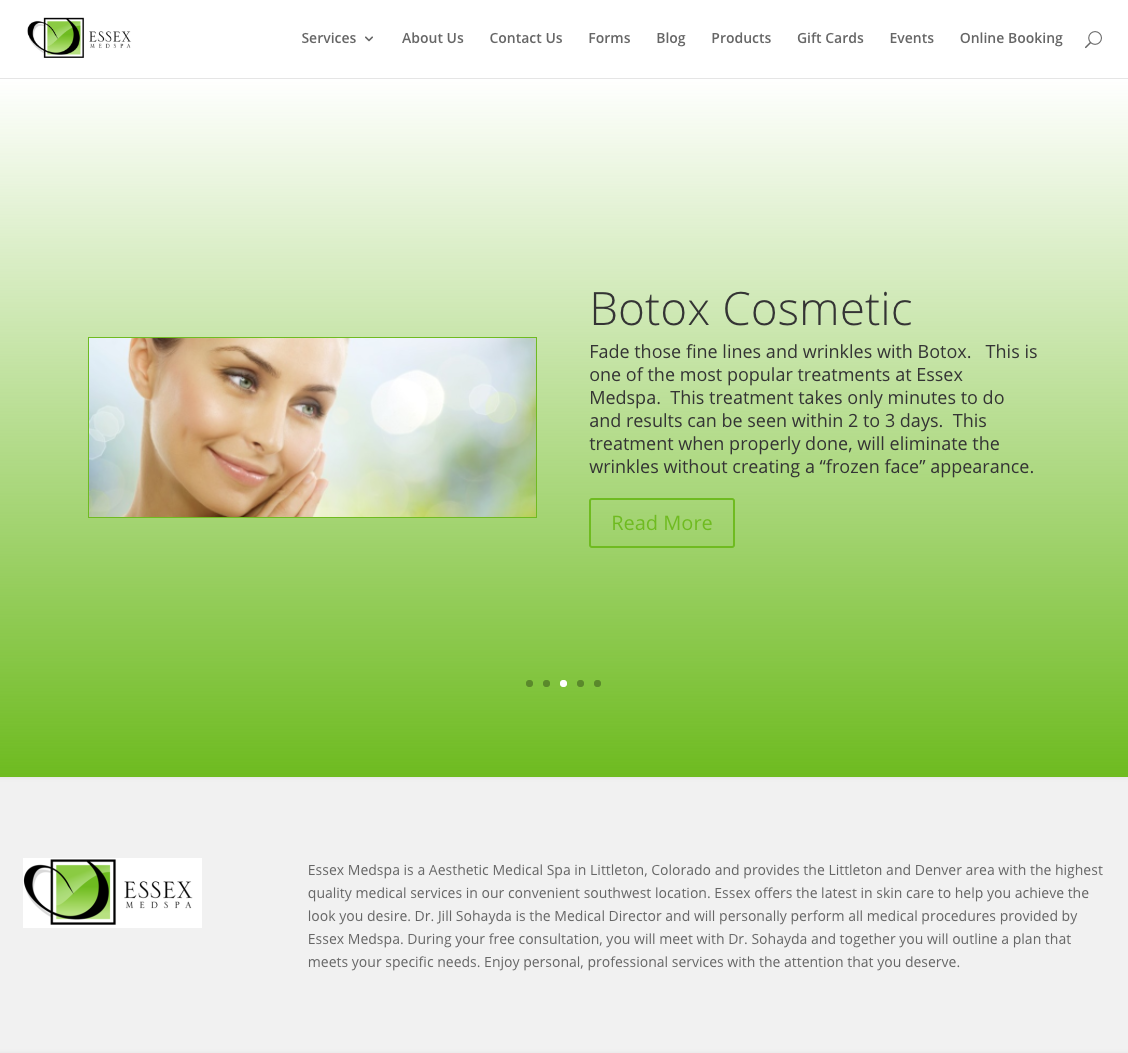 Web Design
When we took over the old website we quickly realized that it was not severing the business in a professional way. So we started over with a fresh new design that also matched what her cards and brochures looked like to create a consistant design for the brand.
The new website showcases the service offerings in a more elegant manner giving customers an easy layout to read about the services.
Helpful appointment booking and selling gift cards online gives Essex Med Spa a real competitive edge over the competition.
Digital Marketing
When it comes to digital marketing for Essex we wanted to reach new customers by leveraging the power of Facebook advertising to specifically target potential customers that are located in the surrounding area.
Our long term strategy is to continuously help add and promote more content while constantly studying analytics and optimizing the website to further improve the organic rank on Google.
We are proud to see her website flying on high when customers are looking for her kind of services using Google.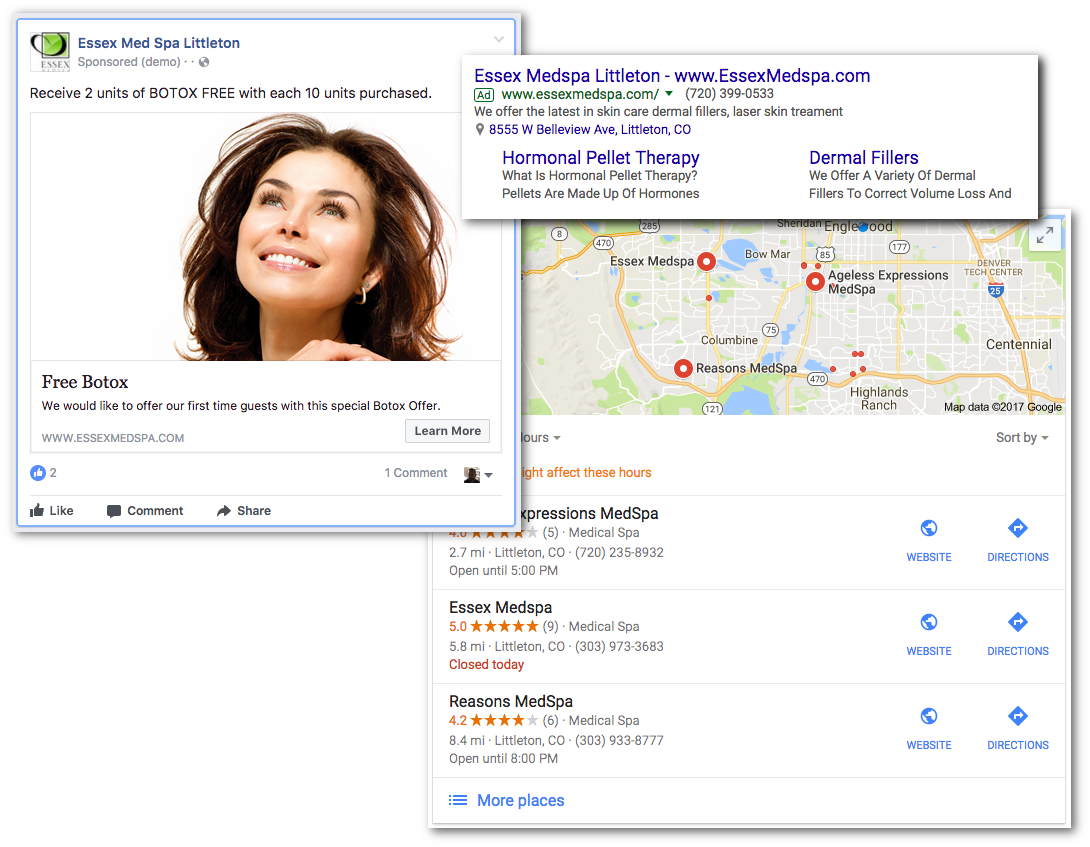 More Featured Projects
Browse through more of our featured work of our favorite clients. We love learning about our clients' businesses and seeing their growth is truly the most gratifying thing we can expect to see when we do what we do best.