Featured Project
APS of Nevada
Web Development/Design, Custom App Development, Managed Web Hosting, Search Engine Optimization.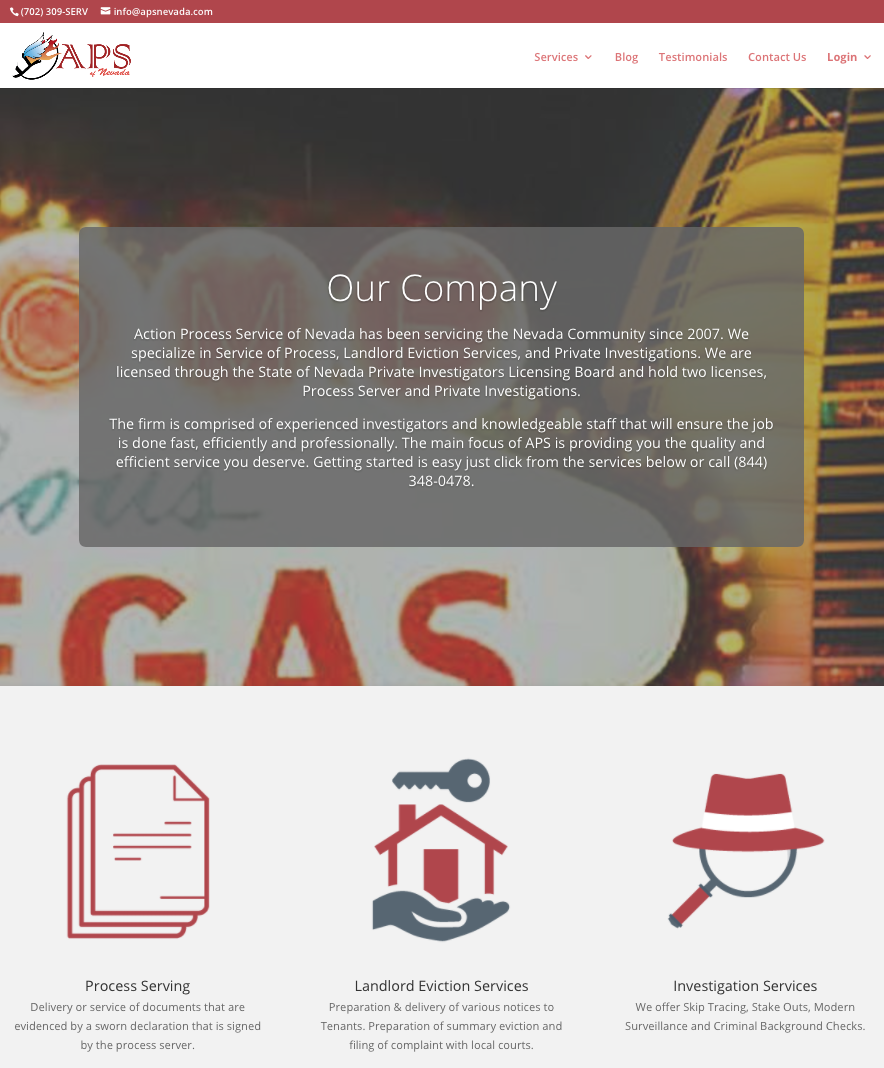 Web Dev/Design
The nature of this project was to take their current logo and work with those colors to provide consistency as the primary and secondary colors.
Giving them a more professional website to showcase their services in a way visitors on their website can clearly understand what they do and how to engage APS to buy their services.
As all of our websites, we design and build are mobile responsive giving users the best experience to your website from any device.
Custom App Development
APS had a unique need that would be ideal to have a custom app built to embed directly on their website.
The goal was to give their customers an option to enter a zip code they are requesting APS to deliver a civil process to a defendant. Once the customer provides that information they have an option to proceed to checkout providing a method of payment online.
This is a game changer for APS as they are making revenue at all times of day and night with no human intervention.
Besides, having a streamlined way for a customer to pay. We built a process into the same app in the case they need an eviction notice to be delivered and posted. The customer is provided with a detailed online form to fill out in the comforts of their home as well streamlining how and where the information goes when they complete. Before APS took this information from the customer manually over the phone and had to re-enter it into their affidavits wasting a lot of time and costly mistakes sometimes would occur. We further streamlined that process and built a tool to auto generate the affidavit with the customers provided data saving APS time and money.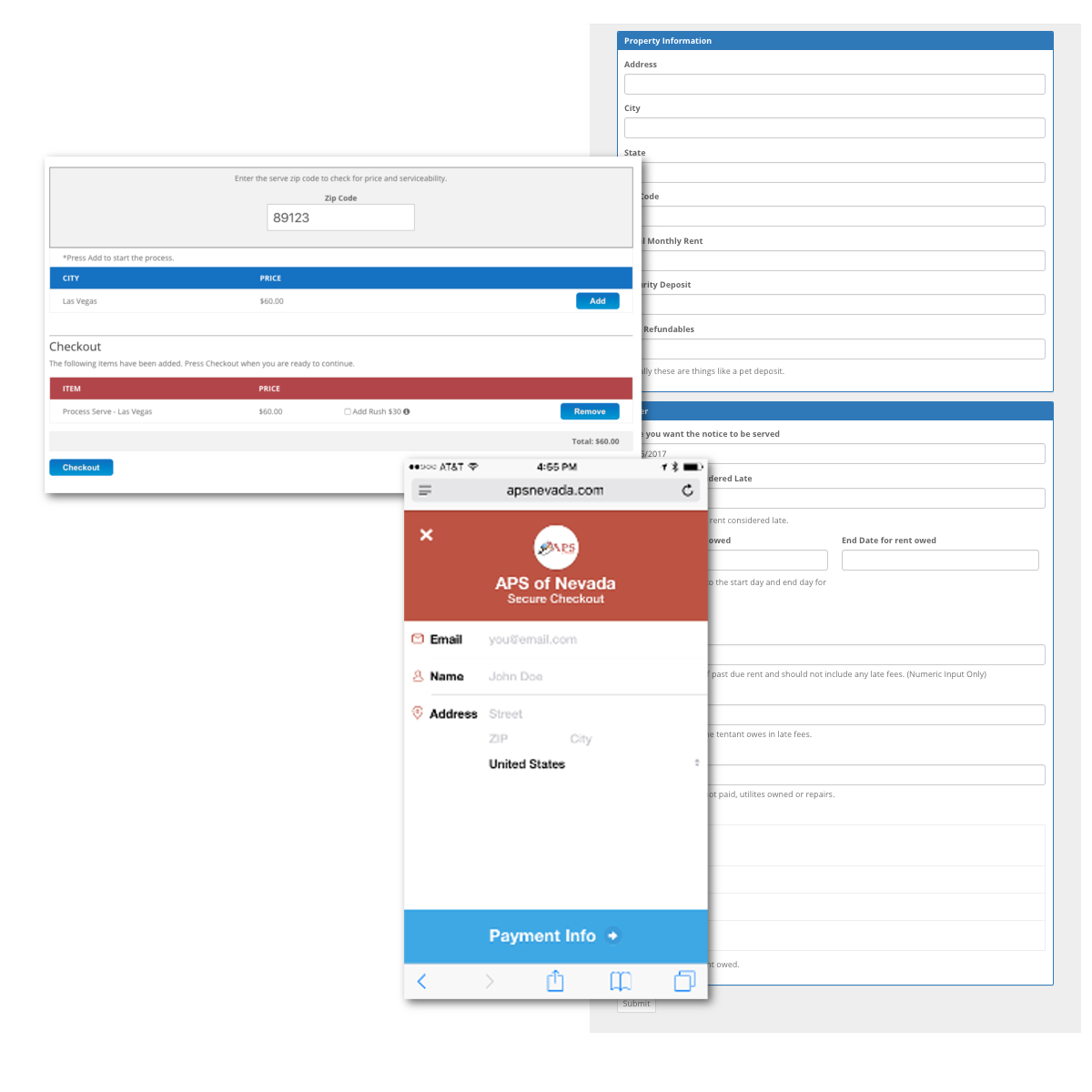 More Featured Projects
Browse through more of our featured work of our favorite clients. We love learning about our clients' businesses and seeing their growth is truly the most gratifying thing we can expect to see when we do what we do best.